Supporting health and wellness in the workplace.
Chairlines Ergonomic Workplace Solutions is located in Vancouver, BC. Your trusted ergonomic product specialists for over 30 years. Health professionals, corporations and individuals come to Chairlines to find quality products, expert advice, and competitive prices.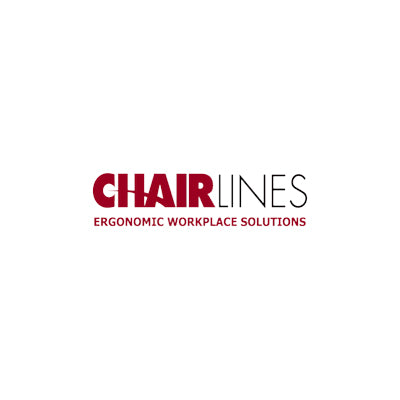 Locally owned & operated. Serving the Lower Mainland for over 30 years.
Being one of the first ergonomic furniture stores in Canada, our reputation is spoken of highly within the Occupational Health and Ergonomist community. We offer an extensive line of ergonomic chairs, sit-to-stand work stations, office furniture and accessories.
The chair matters. And so does every other element that makes up your workspace
Trust Chairlines for affordable, ergonomic office solutions. Our knowledgeable and experienced team brings tremendous expertise in providing the right workspace solution for your distinct needs. Drop by our Vancouver showroom today or give us a call. We'll find ergonomic solutions that will help you boost comfort, health, and productivity.
Visit our showroom
The Chairlines Difference
SUPERIOR CUSTOMER SERVICE SUPPORT

Chairlines provides the knowledge and experience in the industry that comes from over 30 years of being in business. We pride ourselves on having extensive product knowledge, taking the time with our customers to do custom chair fittings and discuss all options available to ensure correct product is ordered for workstation set-up. We also provide product training and support. This unmatched level of service sets us apart.
TRUSTED ERGONOMIC PRODUCT SPECIALISTS

Clients depend on Chairlines to provide product information and practical advice aimed at improving comfort, health and productivity. A trip to our showroom or telephone conversation with one of our product experts will help to educate you on office ergonomics and how you can better transform your workspace.
FOCUS ON WORKSPACE SOLUTIONS

Ergonomics goes beyond the chair. The Chairlines team can take care of your complete workspace needs, from office furniture, sit-to-stand workstations, ergonomic accessories and more.
STRONG PRODUCT KNOWLEDGE

Put our in-depth knowledge to work for you. Phone us 604-736-7623 or email ussales@chairlines.comquestions about products or workplace set up.
DELIVERY AND INSTALLATION SERVICES

Chairlines offers free delivery on most orders within in the Greater Vancouver Area. To view delivery parameters view our Delivery & Installation Services. Deliveries happen Monday-Friday within business hours. Delivery drivers are trained on the adjustments of your new chair, and can offer training on your new ergonomic chair once delivered. Chairlines also offers installation services on any furniture or accessories sold.
WARRANTY SERVICE SUPPORT

Chairlines supports all manufacturers' warranties. We stand behind our products and we will repair any product we sell, and deal directly with the manufacturer on your behalf for all warranty claims.
SUPPORT FOR THE OCCUPATIONAL HEALTH COMMUNITY

Chairlines supports our local occupational therapy and physiotherapy community! Whether you are a current graduate or have years of experience drop by out our showroom to learn about the latest products, bring clients in to see what solutions will work for them or give us a call to help problem solve solutions for your clients. Also, email sales@chairlines.com and introduce yourself! Ask about the perks of being part of our community.
Sustainability
SUSTAINABILITY AND ENVIRONMENTAL RESPONSIBILITY

We are committed to sustainability in our organization by creating social, economic, and environmental conditions that allow our community to prosper. We use and sell products that are LEED - rated by partnering with manufactures that follow strict sustainable environmental policies and carry products with Greengard certification and ISO14001 Certification. We ensure reusing packaging and recycle cardboard boxes to reduce waste.
CORPORATE RESPONSIBILITY

We pride ourselves in creating a diverse and respectful environment for our employees to be creative and efficient. We strive to maintain highest ethical standards and strictly comply with all local laws and regulations. We work collectively and provide equal opportunities to our team members to provide valuable insights in all processes ensuring a collaborative and inclusive workplace.
Our goal is to minimize our impact on the environment while providing the best products and services for our community.